The Bridge Series
Posted on April 20, 2017
Dates: 4 week class: Monday Nights: May 15, 2017 - June 5, 2017
Time: 6:30 pm- 10:00 pm
Capacity: 12 Students
Cost: $175

Students will learn how to become less predictable and more surprising: Students will develop simple and fun tools that they can immediately use to transform their behavior and give their characters more dimension.
Students will learn to develop emotional and physical freedom: Hint: this one tactic will have you living in "the moment" more than ever.
Students will discover how to own every line they say utilizing a fun and unique exercise that teaches actors to breathe life into any script thrown their way.
About Kevin Cox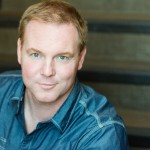 Kevin Cox is a professional actor living in Denver, Colorado. Most recently, Kevin booked a supporting role in the western series THE GUNSLINGERS. Earlier this year he was the first runner-up in a nationwide audition search for the lead role in the indie film THE DRIVER by Executive Producer, Forest Whitaker. Kevin has studied and worked in NY, Los Angeles and New Mexico. While in Los Angeles, Cox landed roles in a variety of T.V. series including the CBS series TO HAVE AND TO HOLD, ABC's SNOOPS and ARREST AND TRAIL created by LAW AND ORDER creator Dick Wolf. Along with his T.V. appearances Cox played a small part in the family action film DURANGO KIDS. Over the years Kevin has studied with some of the countries premier acting coaches Allan Miller, Suzanne Shepherd, George Morison, Paul Sills and Ellen Gerstein. He continues to sharpen his own acting skills by attending weekly workshops with Benjy Dobrin at Benjy Dobrin Studios.
---