Character Voices for Voice Over
Posted on September 25, 2017
Dates: 6 Weeks on Monday Nights – Oct. 16th –Nov. 20th
Time: 6:30 pm -9:30 pm
Capacity: 12 Students
Cost: $225

Do you often feel that you have voices living inside you? Do you watch programming and wonder how they voice the characters?
This super fun, six week workshop will explore the world of character voices pent up inside you and how to apply them to various genres in the Voice Over field. We will study and practice the fields of Animation, Video Games, Audio Books and Corporate Animation.
While we will touch on industry nuts and bolts, emphasis will mostly be on developing the voice —variety, consistency, stamina, volume control, cold reading and voice acting. Students of all levels are welcome to join as everyone will be challenged and critiqued at the level they are working at.
Students will walk away with a written assessment and a link to class recordings.
To reserve your spot email info@benjydobrin.com.

About Jennifer Thomas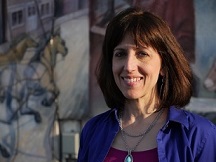 Jennifer Thomas is a Voice, Speech, Dialects, Accents and Singing Coach and the founder of Your Creative Voice in Denver, Colorado. She is also a working Voice Over actor, specializing in Commercial and Narration and is represented by Donna Baldwin Agency. She has been teaching voice for over 20 years and working in Voice Over for 15 years.
Jennifer has been active in the Improv Community and completed the 9-month program at the Bovine Metropolis School of Improv. She earned a Master of Music in Voice Performance from the University of Connecticut and a Master of Fine Arts in Voice Training and Coaching for the Theater from the National Theater Conservatory at the Denver Center for the Performing Arts. Jennifer has taught individuals from all walks of life, from actors, to CEOs. She is also currently on the Education Faculty at the Denver Center for the Performing Arts and has taught at DU, CU Boulder, The Denver School of the Arts, The Arvada Center, and Metro State University, among others.
---